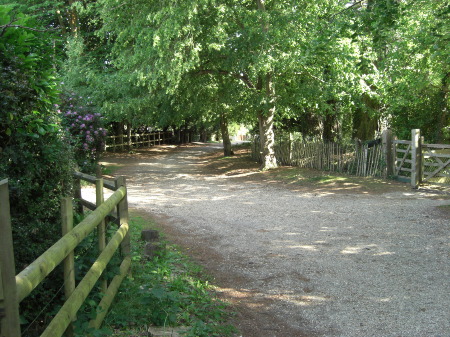 View of our lane in early summer looking left from our front (five barred) gate, which is out of the picture. No traffic passes our gate. Behind the photographer, in the lane, at right angles to our gate is another. Behind this are two immediately accessible footpaths which cannot take vehicles, and a third which like our own is a no-through road giving vehicular access to a small number of households.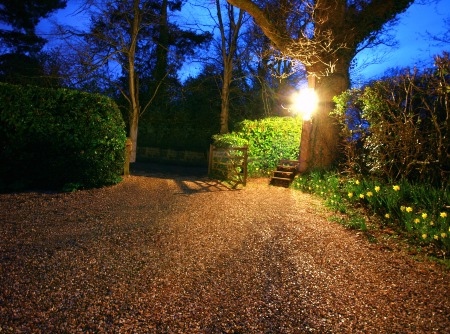 View from the house by the Celtic Gate looking towards the lane. The steps lead up to the door in the Oak Tree.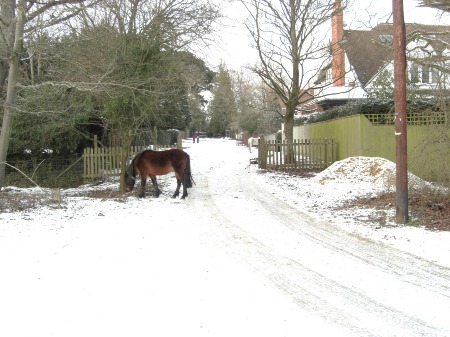 Taken from North Weirs, on forest track, off The Burley Rd. Go through this open gated entrance to Broadlands Private Rd - a no-through lane where our house is the last on the right. At night, the lamp ahead on our oak tree can be seen from this entrance. Note the wooden post on the near right of the picture. At the top of this post (out of the picture) is a lamp (like Narnia!) to light your way on the forest.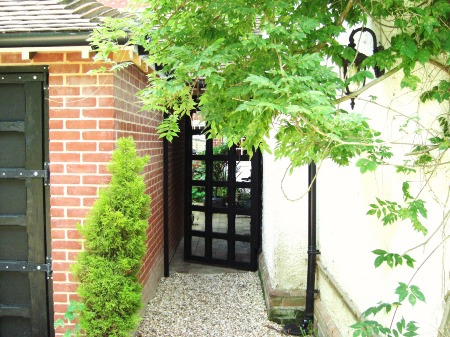 Once you have reached 'Broad Oak', passed through the 5 bar gate and crossed the shingle (where if you are driving you'll park) you come to the Celtic Gate, through which you pass to reach a pretty inner courtyard. There on your Right is our front door. Sadly the old bell has stubbornly retired. But ring the new bell - and failing my first choice of an owl hoot, listen for the opening chimes of ...Big Ben!